January 27, 2012
Our captain, Jimmy Chan, organized a charity event to raise funds for the Chinese Community:
New Year Charity Ball of the Montreal Chinese Community and Cultural Center.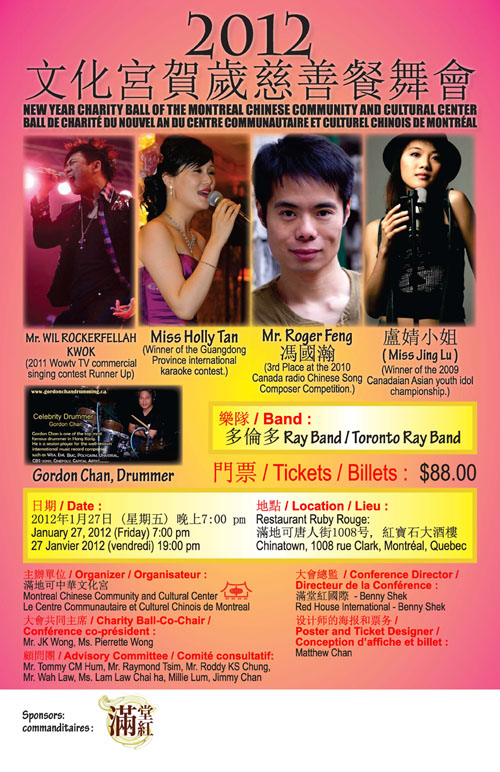 The event included an 8-course meal and a show performed by various singers from around the country.
Some of our Phoenix Warriors team members as well as from other teams like Maki Catta, came to volunteer and help out. Some of them performed lion dance and dragon dance, and some of them worked as hostesses, bringing guests to their tables.
Many government officials and representatives attended the event in support of the fundraising.
It was a very successful event!
Video (lion dance and dragon dance)
Photo Album

Click here to view the full album!